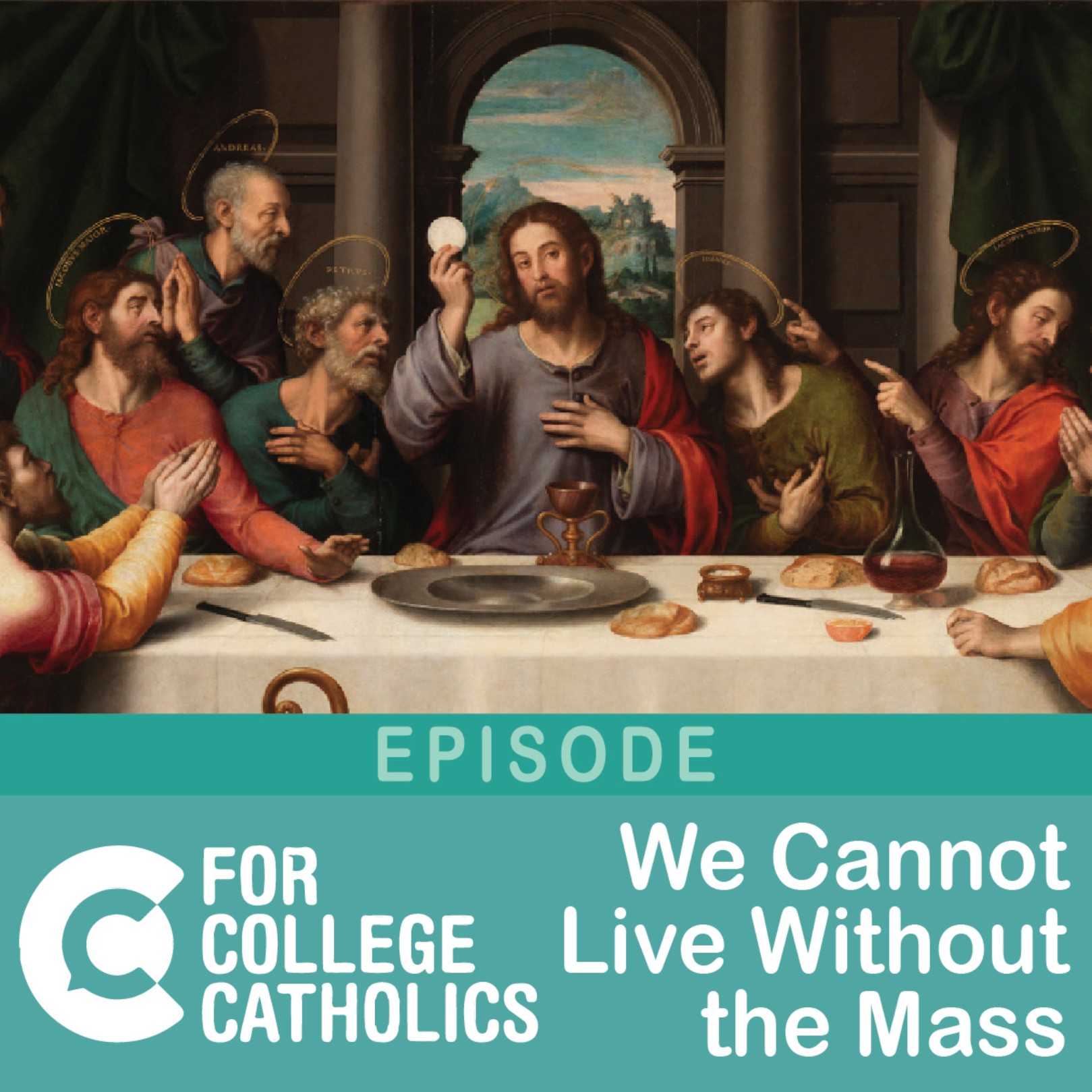 The Martyrs of Abitene (Tunisia) were tortured and executed for celebrating Mass on Sunday under the persecution of Diocletian (4th Century A.D.). What was so important in the Eucharist that they "couldn't live without the Mass"? What does the Lord promise to give us through the Eucharist and the Sacraments? What gave these men and women the courage to die for Christ?
- Scripture Passages: John 15:4-5 ("The Vine and the Branches").
- Homily of Pope Benedict XVI: https://www.vatican.va/content/benedict-xvi/en/homilies/2005/documents/hf_ben-xvi_hom_20050529_bari.html
- Article on Commonweal magazine: https://www.commonwealmagazine.org/sine-dominico-non-possumus
- Fr. Patrick Wainwright is a priest of Miles Christi, a Catholic Religious Order.
- Visit the Miles Christi Religious Order website: https://www.mileschristi.org
- This Podcast's Website: https://www.forcollegecatholics.org
- To learn about the Spiritual Exercises (silent weekend retreat) preached by the Priests of Miles Christi, visit: https://www.mileschristi.org/spiritual-exercises/
- Recorded at our Family Center in South Lyon, Michigan.
- Planning, recording, editing and publishing by Fr. Patrick Wainwright, MC.
- Gear: Shure MV7 USB dynamic microphone
- Intro music from pond5.com