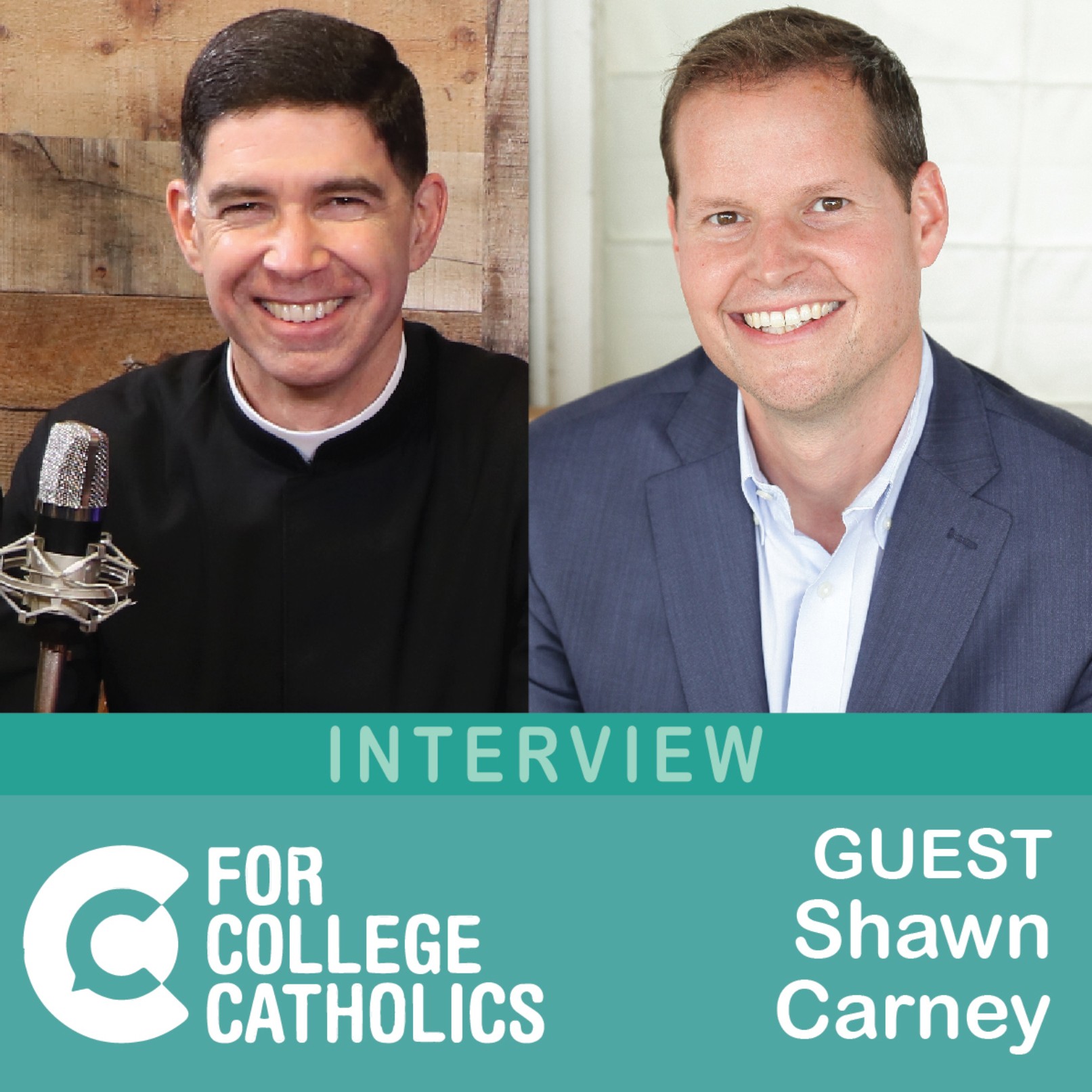 As we draw near the National March for Life in Washington, D.C., I welcome Shawn Carney, Founder, President and CEO of 40 Days for Life. He's a regular media spokesperson, and his work has been featured on many media outlets, including Fox News, USA Today, Sirius XM, EWTN Radio, and many others. He wrote several best-selling books, and in this episode, we talk about his latest book "What to Say When - The Complete New Guide To Discussing Abortion", which is particularly meaningful for Catholics in college campuses across America. Listen in to get a glimpse on this amazing book!
- Here is a link to the book on Amazon: https://40daysforlifegear.com/products/what-to-say-when
- You can email me any comments or questions at info@forcollegecatholics.org
- Fr. Patrick Wainwright is a priest of Miles Christi, a Catholic Religious Order.
- Miles Christi Religious Order website: https://www.mileschristi.org
- This Podcast's Website: https://www.forcollegecatholics.org
- To learn about the Spiritual Exercises (silent weekend retreat) preached by the Priests of Miles Christi, visit: https://www.mileschristi.org/spiritual-exercises/
- Recorded at our Family Center in South Lyon, Michigan.
- Gear: Recorded with Shure MV7 USB Dynamic Microphone.
- Intro music from pond5.com