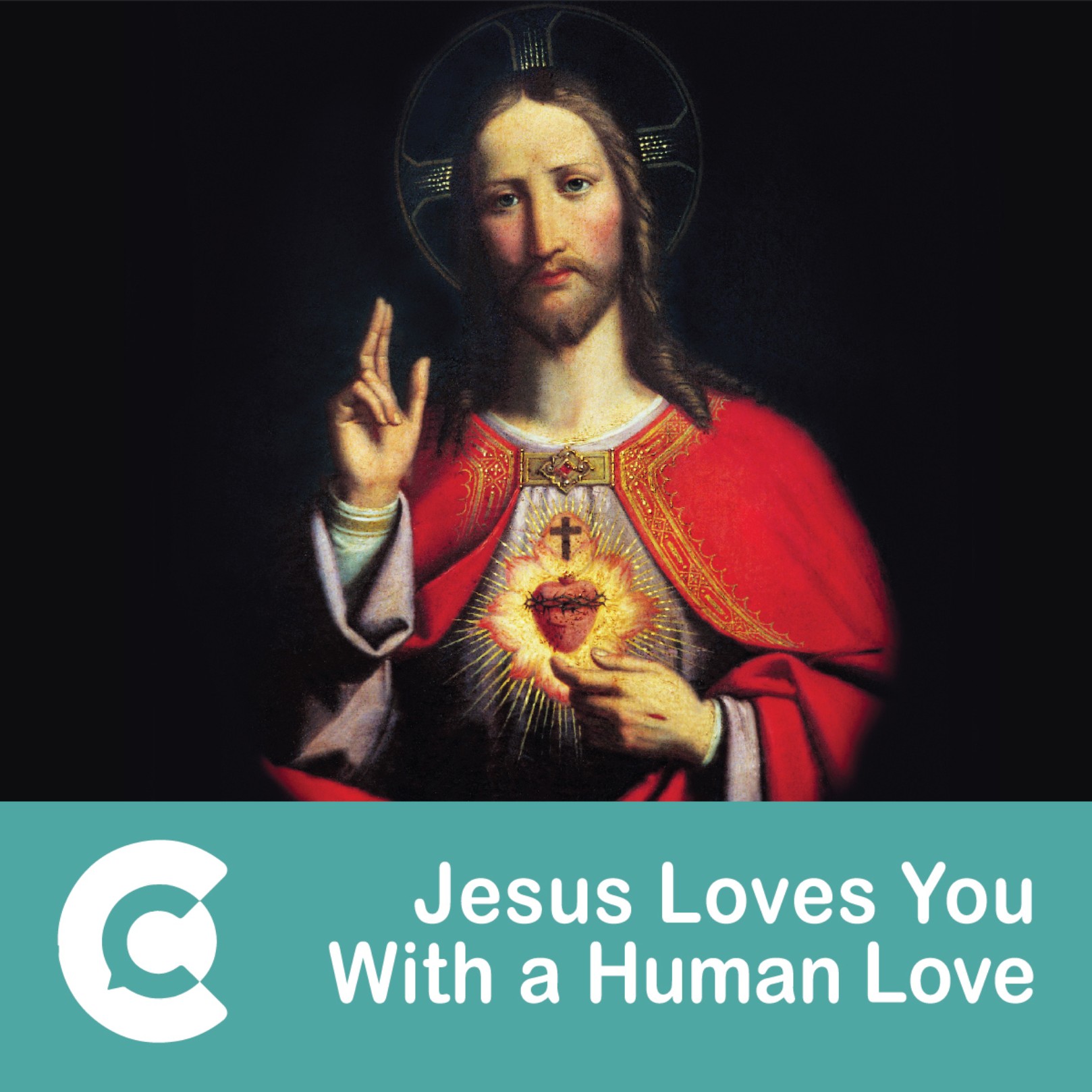 In this episode I talk about How our Lord Jesus Christ, because He has a truly and complete Human nature, has TWO natures (one Divine and one Human) and therefore has TWO intellects and TWO wills. This is how you can explain certain expressions from the Gospels that otherwise would be confusing (like: Luke 2:52 [Jesus advanced [in] wisdom and age and favor before God and man.]; John 11:35 [deeply moved and troubled, and "Jesus wept"]; Mark 15:34 ["My God, my God, why have you forsaken me."], and many others). As a result, He loves us with a real, emotional love.
This is why you should also return His human, emotional love, with a sincere, personal love as well. He's expecting that from you, and He's waiting for you in the Blessed Sacrament!
All the topics we spoke about today can be found in the Catechism of the Catholic Church, #461-483
Here are some of the words of the Sacred Heart of Jesus to St. Margaret Mary Alacoque, in the apparitions that took place from the year 1673 to 1675
"My Divine Heart is so inflamed with love for men, and for you in particular that, being unable any longer to contain within Itself the flames of Its burning Charity, it must needs spread them abroad by your means, and manifest Itself to them (mankind) in order to enrich them with the precious graces of sanctification and salvation necessary to withdraw them from the abyss of perdition." (…)
On one occasion, while the Blessed Sacrament was exposed, (…) Jesus Christ, my sweet Master, presented Himself to me (…). Flames issued from every part of His Sacred Humanity, especially from (…) His most loving and most amiable Heart, which was the living source of these flames. (…) He showed me to what an excess He had loved men, from whom He received only ingratitude and contempt. "I feel this more than all that I suffered during My Passion. If only they would make Me some return for My Love, I should think but little of all I have done for them and would wish, were it possible, to suffer still more. But the sole return they make (…) is to reject Me and treat Me with coldness. Do you at least console Me by supplying for their ingratitude..."
"Behold the Heart which has so loved men that it has spared nothing, even to exhausting and consuming Itself, in order to testify Its love; and in return, I receive from the greater part only ingratitude, by their irreverence and sacrilege, and by the coldness and contempt they have for Me in this Sacrament of Love. But what I feel most keenly is that it is hearts which are consecrated to Me, that treat Me thus. Therefore, I ask of you that the Friday after the Octave of Corpus Christi be set apart for a special Feast to honor My Heart, by communicating on that day, and making reparation to It by a solemn act, in order to make amends for the indignities which It has received during the time It has been exposed on the altars. I promise you that My Heart shall expand Itself to shed in abundance the influence of Its Divine Love upon those who shall thus honor It, and cause It to be honored."
More information about these apparitions can be found here: https://www.ewtn.com/catholicism/library/the-revelation-of-the-sacred-heart-of-jesus-paral-le-monial-france-13719
Here you can download for free an image (as a desktop wallpaper) of the Sacred Heart of Jesus. There are more images available for free in our website! https://www.mileschristi.org/wp-content/plugins/mc-wallpapers/1024x768/Sacred-Heart-of-Jesus.jpg
- Fr. Patrick Wainwright is a priest of Miles Christi, a Catholic Religious Order.
- Miles Christi Religious Order website: https://www.mileschristi.org 
- This Podcast's Website: https://www.forcollegecatholics.org 
- To learn about the Spiritual Exercises (silent weekend retreat), visit: https://www.mileschristi.org/spiritual-exercises/ 
- Recorded at our Family Center in South Lyon, Michigan.
- Intro music from pond5.com