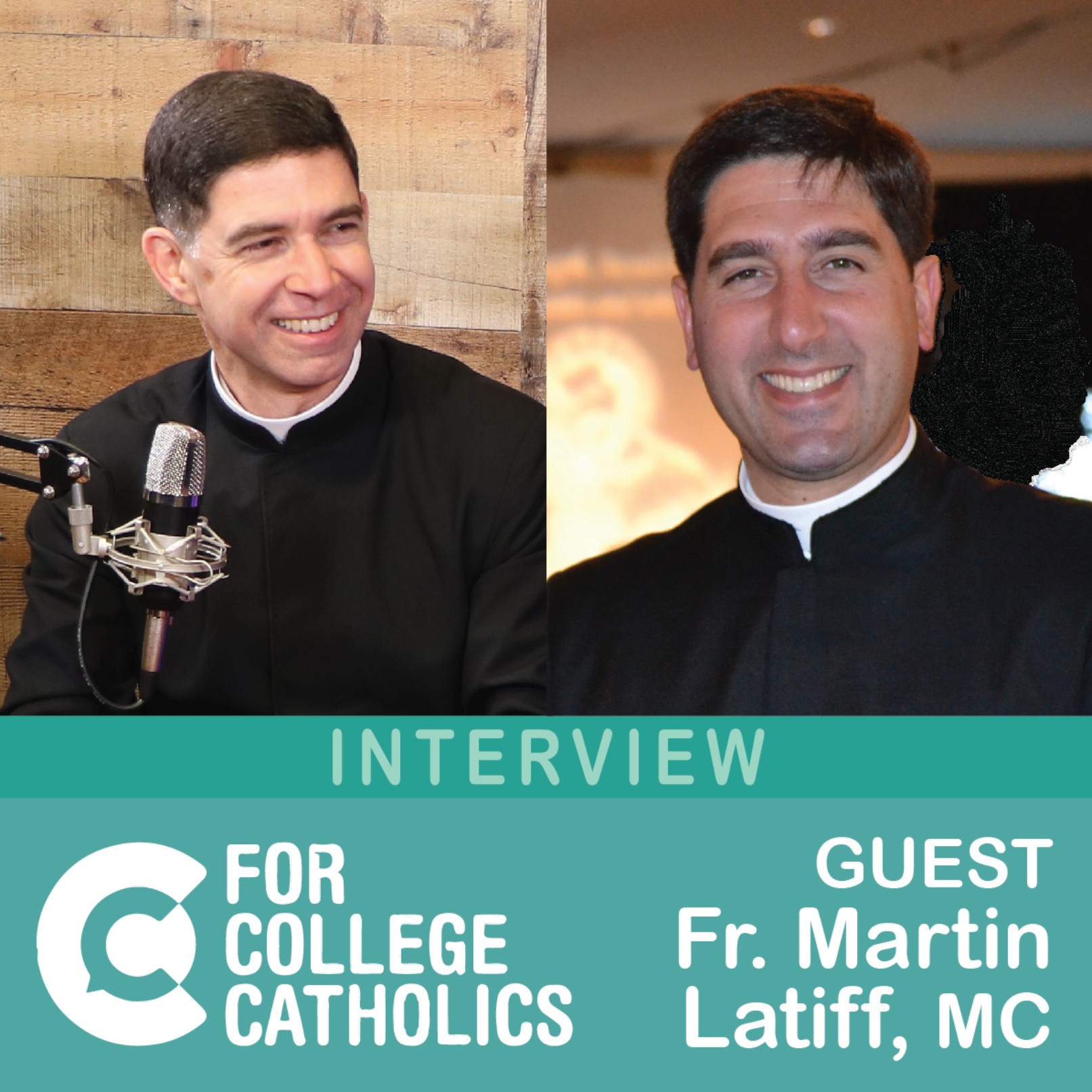 In this episode I bring in a guest, Fr. Martin Latiff, a priest from Miles Christi, who shares his vocation story and some highlights of his experience as a priest. He gives some recommendations to make a good vocational discernment for young adults who are considering marriage and consecrated life. We also discuss some good spiritual life tips for any college student. Make sure you listen in!
- You can watch a video about Fr. Martin Latiff's vocation story: https://www.youtube.com/watch?v=S3TUT3bsfsY
- Fr. Patrick Wainwright is a priest of Miles Christi, a Catholic Religious Order.
- Miles Christi Religious Order website: https://www.mileschristi.org 
- This Podcast's Website: https://www.forcollegecatholics.org 
- To learn about the Spiritual Exercises (silent weekend retreat), visit: https://www.mileschristi.org/spiritual-exercises/ 
- Recorded at our Family Center in South Lyon, Michigan.
- Intro music from pond5.com