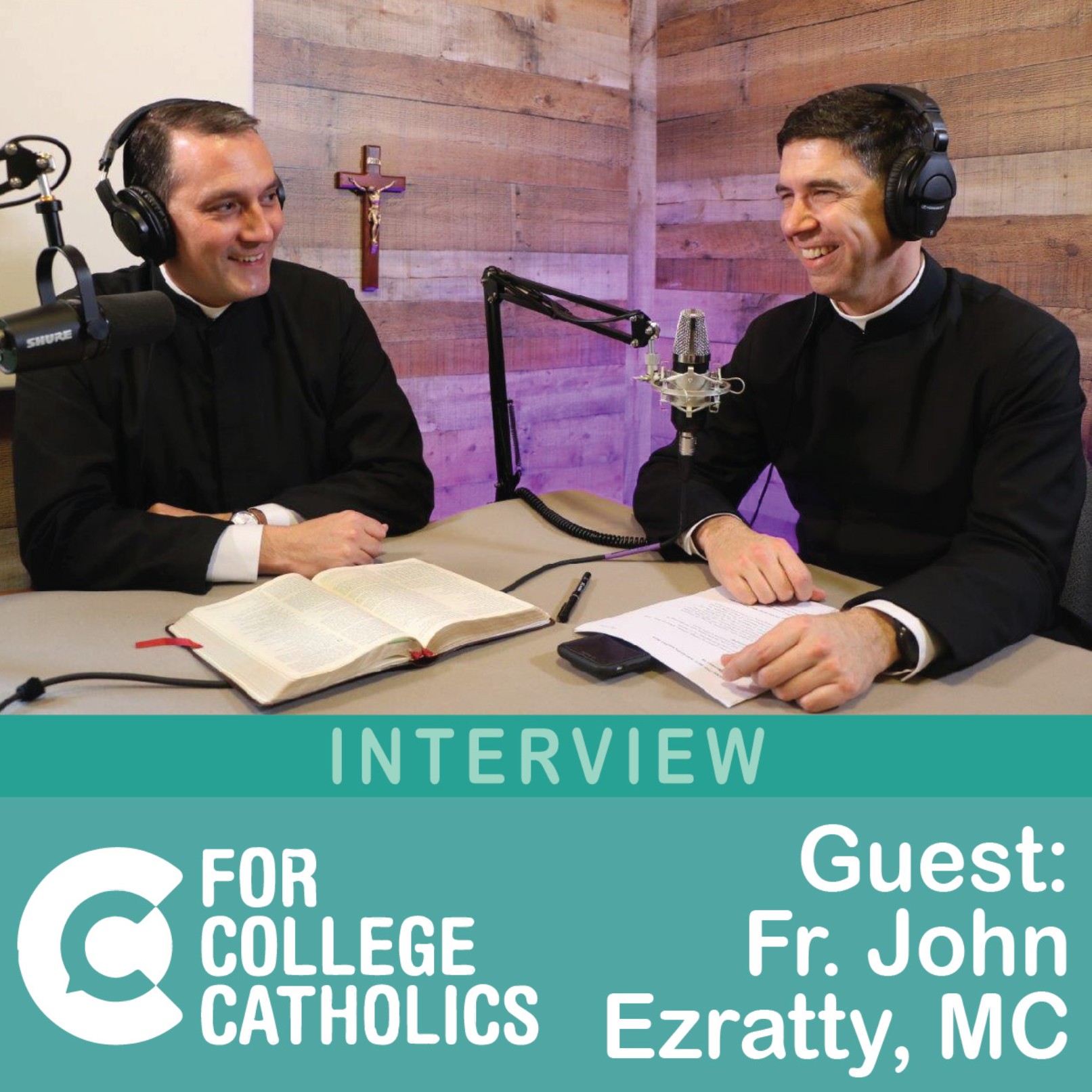 Today I welcome Fr. John Ezratty, who has been a priest of Miles Christi for just over 20 years, and lives now in our community in Michigan. He has taught at the seminary, he has preached countless retreats, and he offers spiritual direction to countless college students and missionaries. He is also a FOCUS National Chaplain. Among other topics of conversation, he shares with us his vocation story, his wisdom, and some awesome moments during his priestly ministry.
- Fr. Patrick Wainwright is a priest of Miles Christi, a Catholic Religious Order.
- Visit the Miles Christi Religious Order website: https://www.mileschristi.org
- This Podcast's Website: https://www.forcollegecatholics.org
- To learn about the Spiritual Exercises (silent weekend retreat) preached by the Priests of Miles Christi, visit: https://www.mileschristi.org/spiritual-exercises/
- Recorded at our Family Center in South Lyon, Michigan.
- Planning, recording, editing and publishing by Fr. Patrick Wainwright, MC.
- Gear: Shure MV7 XLR dynamic microphone, into ZOOM H6 recorder
- Intro music from pond5.com